23 Essential Winter Camping Hacks
11.

Put boiling water in your water bottle and sleep with it at your feet.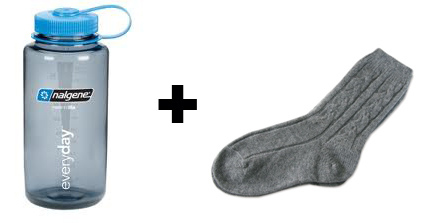 Fill your water bottle with boiling water (make sure it's able to withstand boiling temperatures, like a Nalgene) and put a sock around it. Keep it in your sleeping bag for extra warmth. In the morning, you'll have non-frozen water to drink.
You can also try the air cooler from Granite Gear.