23 Essential Winter Camping Hacks
14.

Buy or make a stove stabilizer platform so your pot doesn't fall over while cooking.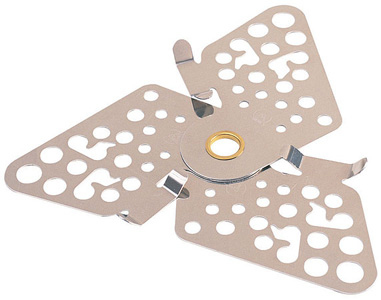 When you're dealing with a heat-generating stove, it's possible for any melting snow to topple the delicious food you're making. You can buy a stabilizing platform, but you can also make one. There are a bunch of ideas here in the comments, including using a disposable pie pan.