12 Activities Besides Skiing to do in Canada this Winter
6.

Pedal your way through the mountains on a fat bike in Kananaskis Country.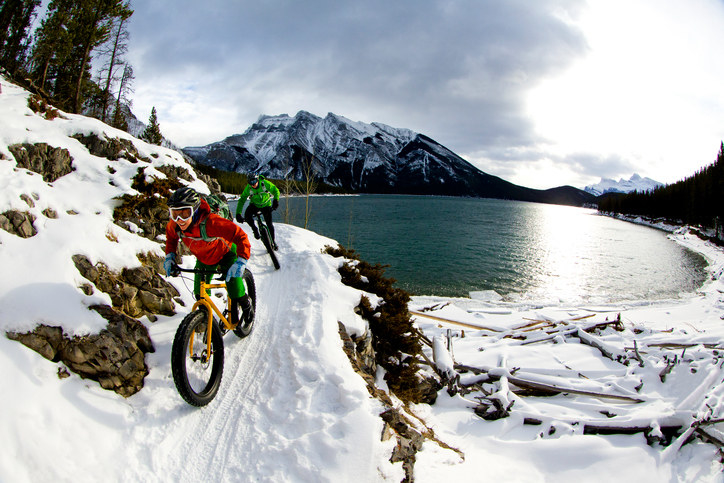 E+ / Getty Images
Explore the gorgeous, snowy trails through Alberta Parks when you rent a fat bike to explore the Canadian Rockies. You could even take a guided tour through Kananaskis Outfitters and ride through a frozen waterfall. This new(ish) activity is becoming a big winter trend because of how the thick tires can seamlessly carry you over all types of snowy conditions.