12 Reasons why Alberta is the Perfect Place to Visit if You're Obsessed with Winter
2.

Cozy up in the Banff hot springs.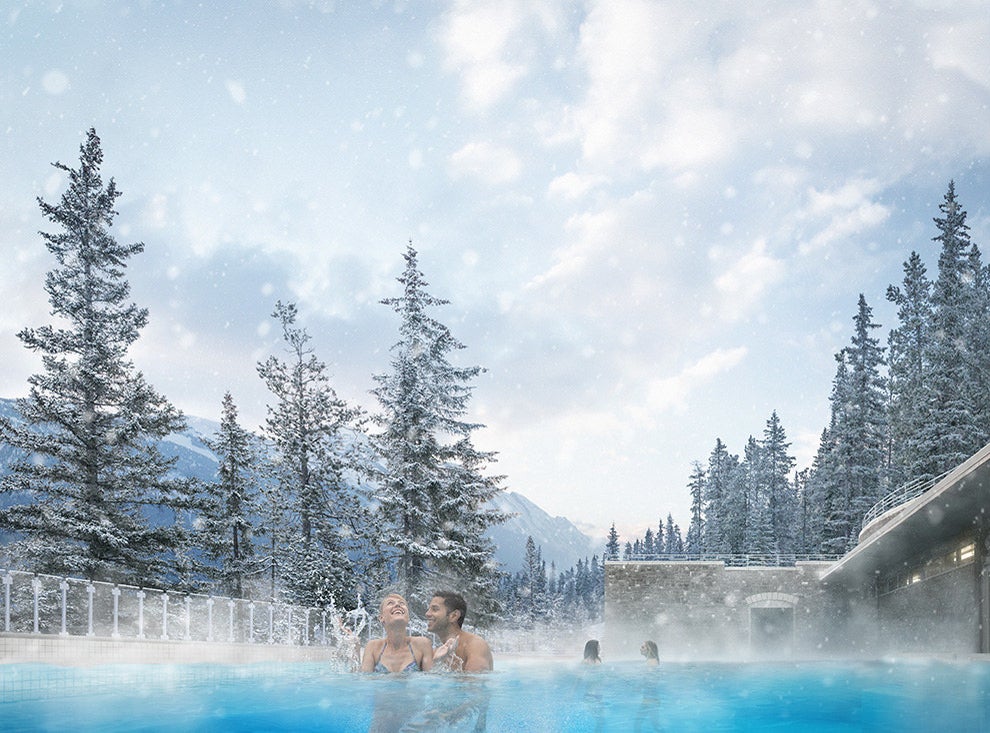 Travel Alberta
A soak in the Banff Upper Hot Springs is the perfect way to relax and warm up after some chilly winter activities. Take a dip and soak in the steamy hot mineral water.