12 Reasons why Alberta is the Perfect Place to Visit if You're Obsessed with Winter
4.

Dogsledding in the Canadian Rockies is the perfect way to relax and take in the scenic landscape.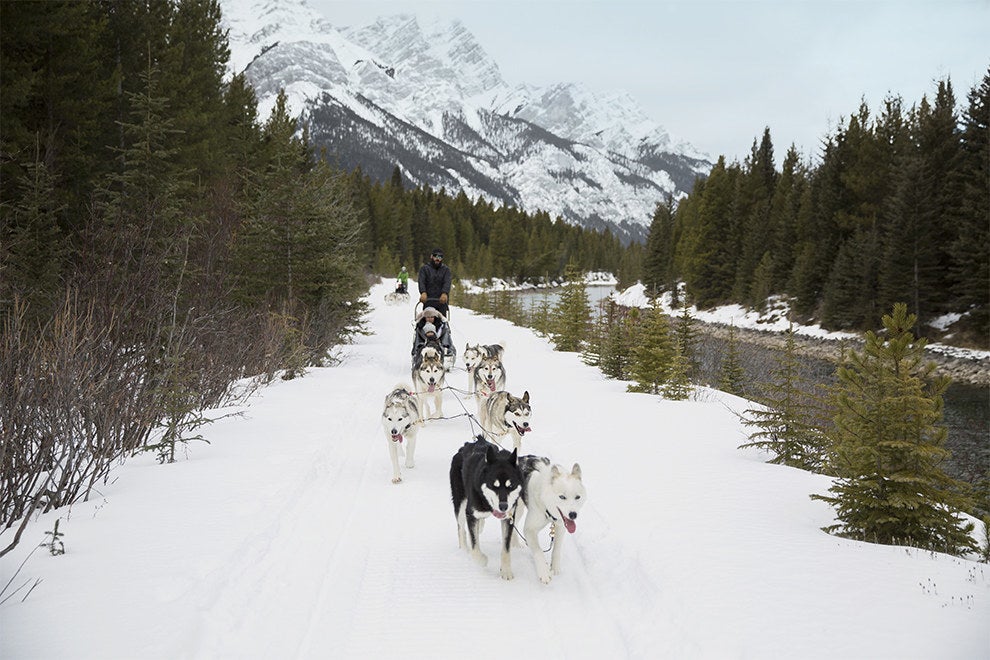 Being pulled along the frozen Alberta landscape is an unforgettable experience. Snowy Owl Dog Sled Tours offers many different dogsled tours around Spray Lakes Provincial Park in Canmore. You can try standing on the back of the sled and guiding the dogs or cozy up under a blanket and watch the breathtaking scenery.