12 Reasons why Alberta is the Perfect Place to Visit if You're Obsessed with Winter
5.

If you think Lake Louise is beautiful in the summertime, you should see the glacial lake when it freezes over in the winter!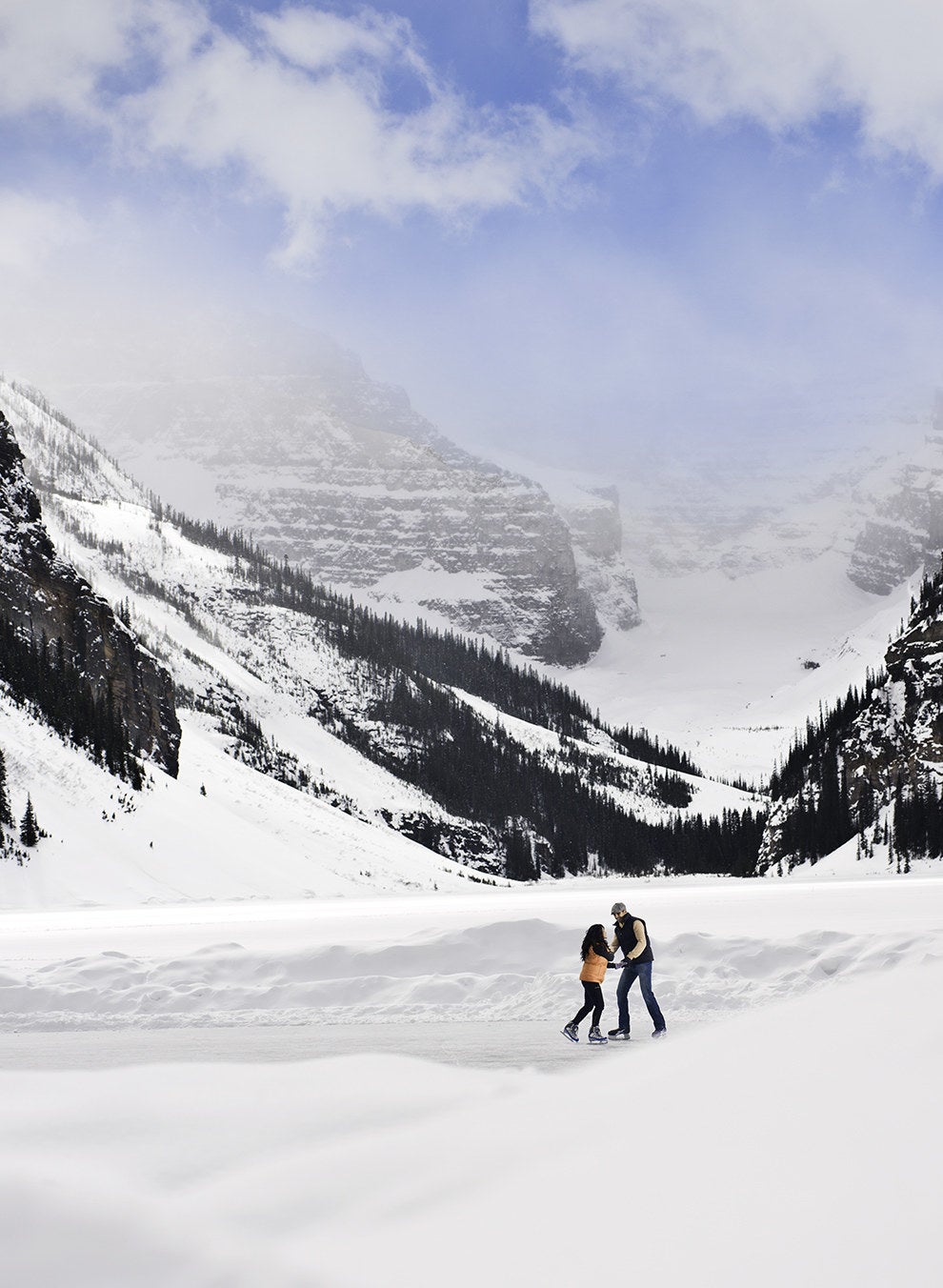 Travel Alberta/Hubert Kang
Ice-skating on Lake Louise is a must-try winter activity. Gliding across the ice with the Victoria glacier as your backdrop is a magical sight. Bring your own skates or rent them inside the Fairmount Chateau Lake Louise.