12 Reasons why Alberta is the Perfect Place to Visit if You're Obsessed with Winter
7.

If you're looking for more of an aerial view, try a heli-snowshoeing adventure tour of the Canadian Rockies.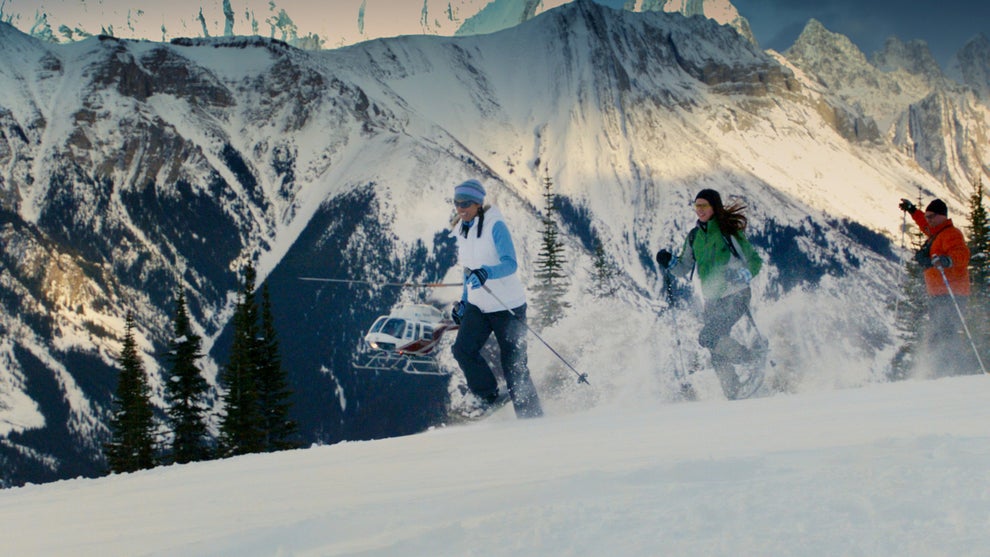 Travel Albert/Sean Thonson.
Getting a bird's eye view of the Rockies covered in snow is absolutely mesmerizing. Rockies Heli Canada offers epic tours in Banff and Canmore that start off with an incredible helicopter ride followed by a snowshoe tour in Kananaskis Country down a backcountry trail to a frozen alpine lake.