27 Incredible Travel Products You Didn't Know You Needed
3.

MochiThing's Passport Wallet ($26) has a special film embedded that'll protect your documents from unauthorized RFID readers.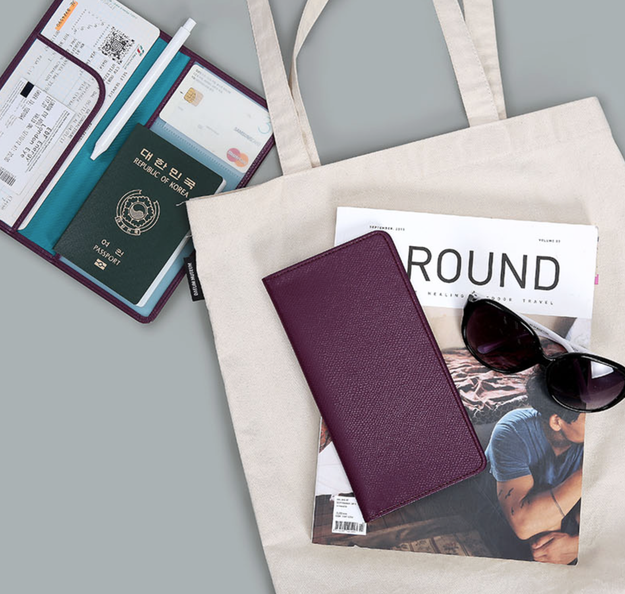 RFID is a chip that transfers information wirelessly, and it can be found in your passports and credit cards. Scammers can easily buy RFID readers and swipe your data by walking alongside you on a subway or on the street.
This wallet, which has a big pocket for plane tickets and two smaller pockets for a passport and credit card, can store all of your most important papers, while protecting you from identity theft.
Get it on mochiThing's website.