27 Incredible Travel Products You Didn't Know You Needed
6.

The Bag Bungee ($25) helps you carry two bags with one hand.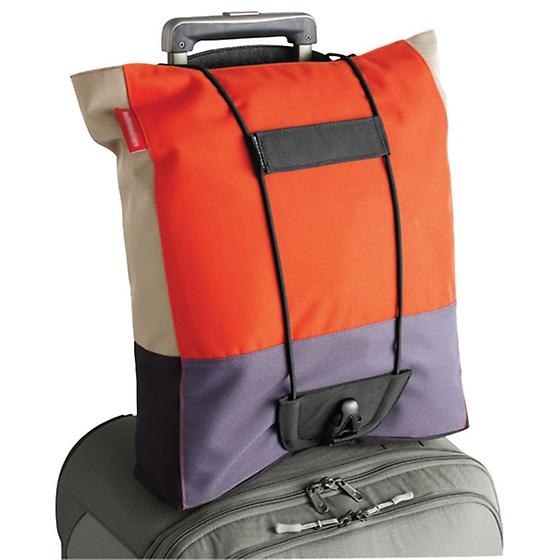 This accessory adds the Tarmac Carry-On's best feature to any rolling suitcase. You can attach a heavy coat or briefcase to your bag's handle with this cord. One end attaches to the luggage's hand carry handle and the other end slips over the expandable handle.
Get it at Amazon.