1.

A travel foodie survival kit, because when you travel as much as they do, you know to come prepared.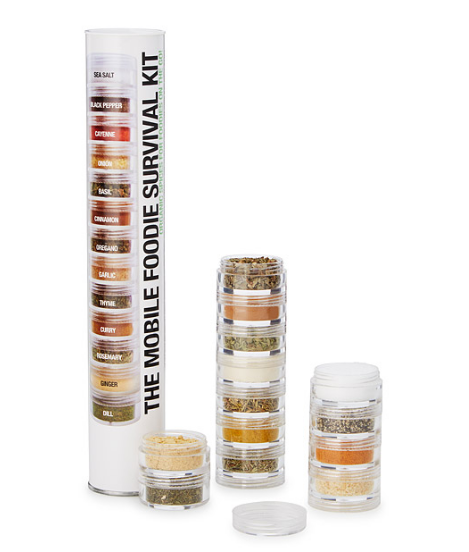 Yes, traveling often means amazing food from far off places, but sometimes it also means bland-ass food that might give you food poisoning.
Get it from Uncommon Goods for $26.