12 Reasons why Alberta is the Perfect Place to Visit if You're Obsessed with Winter
11.

Explore Maligne Lake and try winter camping.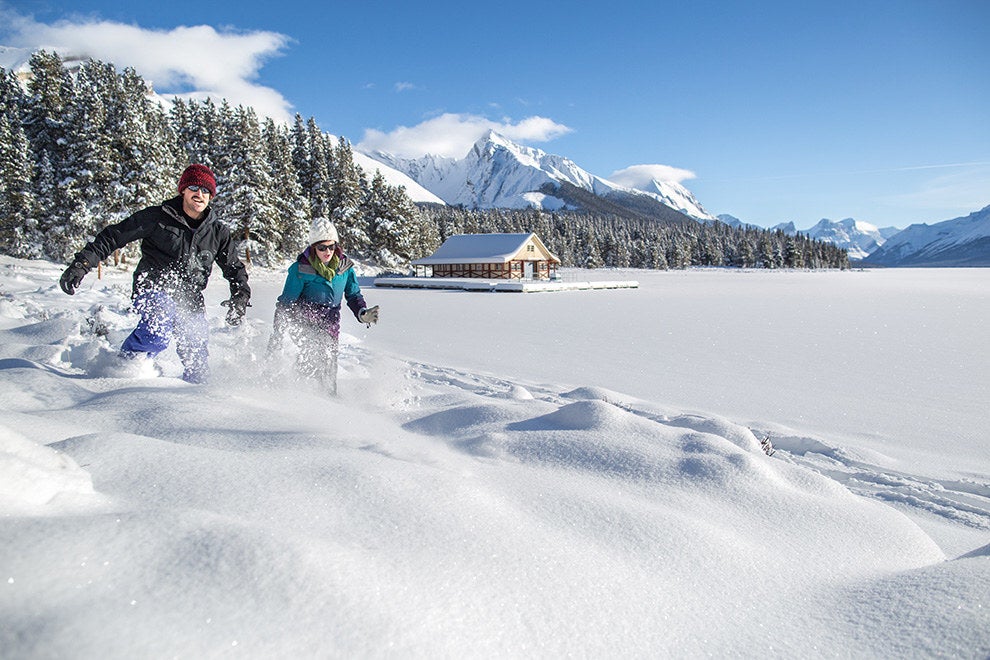 Parks Canada / Adam Greenberg
Maligne Lake, the largest natural lake in the Canadian Rockies, has many hiking and cross-country skiing trails surrounding it, making it a popular year-round destination. Whether on foot, skis, snowshoes, or fat bike, the lake has something for everyone. If you're feeling really adventurous, the lake's Hidden Cove Campground is open for winter camping.