27 Incredible Travel Products You Didn't Know You Needed
20.

This Traveller Icon shirt ($33) can help you communicate, no matter where you are.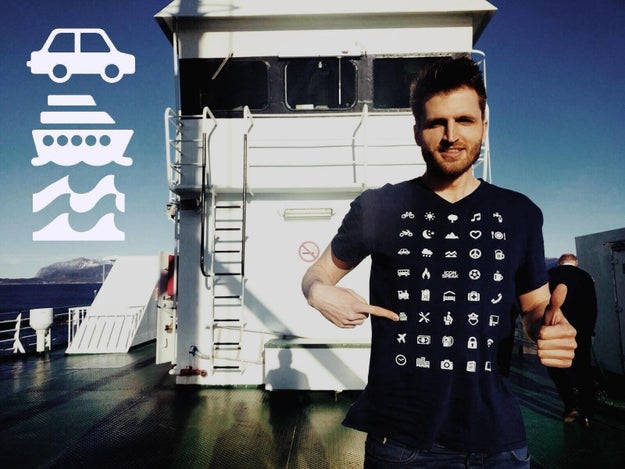 Don't know the words for gas, internet, or drinking water in the local language? Just point to the appropriate icon on the shirt!
Get it at Icon Speak.